The Benefits of Music Therapy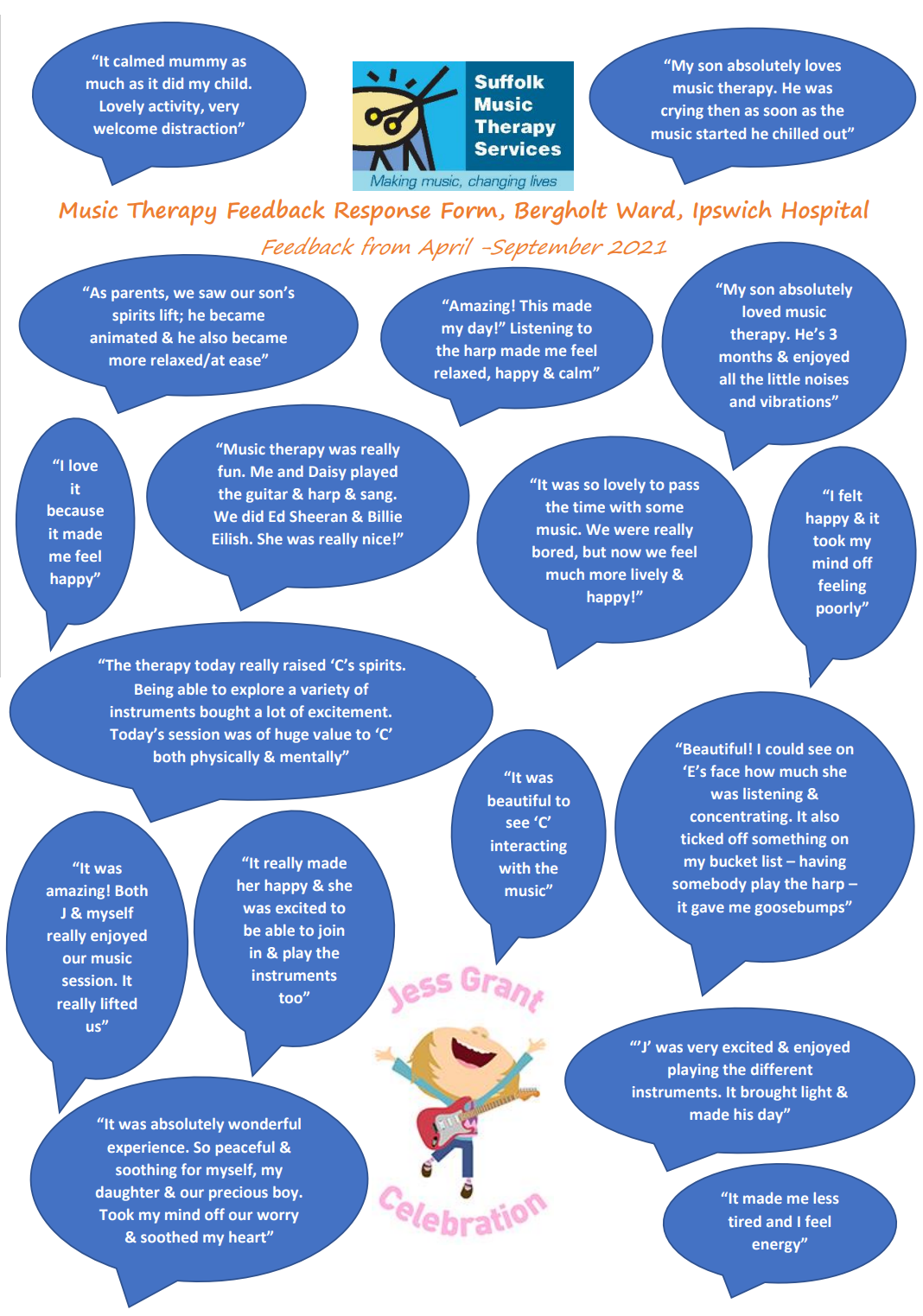 Ray Travasso at Suffolk Music Therapy Services cites the following benefits of Music Therapy:
'Music Therapy is an interactive intervention that can be helpful for children and young people in a hospital setting.  Music therapy is a specialist intervention, which aims to promote an individual's emotional, social, mental and physical well-being. By developing a relationship with the therapist through spontaneous music-making, the child and young person can explore new ways of relating, leading to development and change. It can also help foster integration and a sense of community. Through the facilitation of a qualified and state registered Music Therapist, Music Therapy may help the child and young person express themselves, feel heard, decrease isolation and help them to process their feelings and help reduce anxiety and pain perception.
Music Therapists are able to work with children and young people of any age, and with any special need, including:
Children or young people with additional needs or those who have difficulties in communicating verbally.
Children or young people who require extra emotional support
Children who are in hospital long term for oncology treatment or neuro-rehabilitation
Children or young people who are particularly anxious and those with mental health needs
In addition, it is also well evidenced that the benefits of Music Therapy may extend to the parents and caregivers of the child. This may be through reducing anxiety, improving bonding and encouraging wellbeing.'
For more information about Music Therapy please see: 

Please help us by making a donation